WE CREATE INNOVATIVE DESIGNS
By being true to the brand we represent, we elevate the audiences relationship to it. Like becomes love becomes a passion. Passion becomes advocacy and we see the brand blossom from within, creating a whole story the audience embraces. That's when the brand can truly flex its muscles.
OUR PORTFOLIO
"I will continue to work with this freelance and company as my results so far re growing stronger every day they have created to my exact requirements and i will be doing continual work with them into the long future"
View all
LATEST STUFF FROM OUR BLOG
Application
Training-Cum-Placement Application invited 89ITWorld Software Solutions at Dehradun provides best industrial training in open source and mobile applications on...
Read More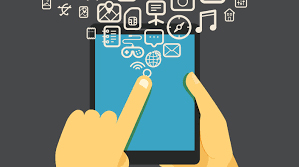 Quality Customization
Quality customization is the most important thing of our life, because in this way we can achieve what we want...
Read More